Disney Epcot: International Food & Wine Festival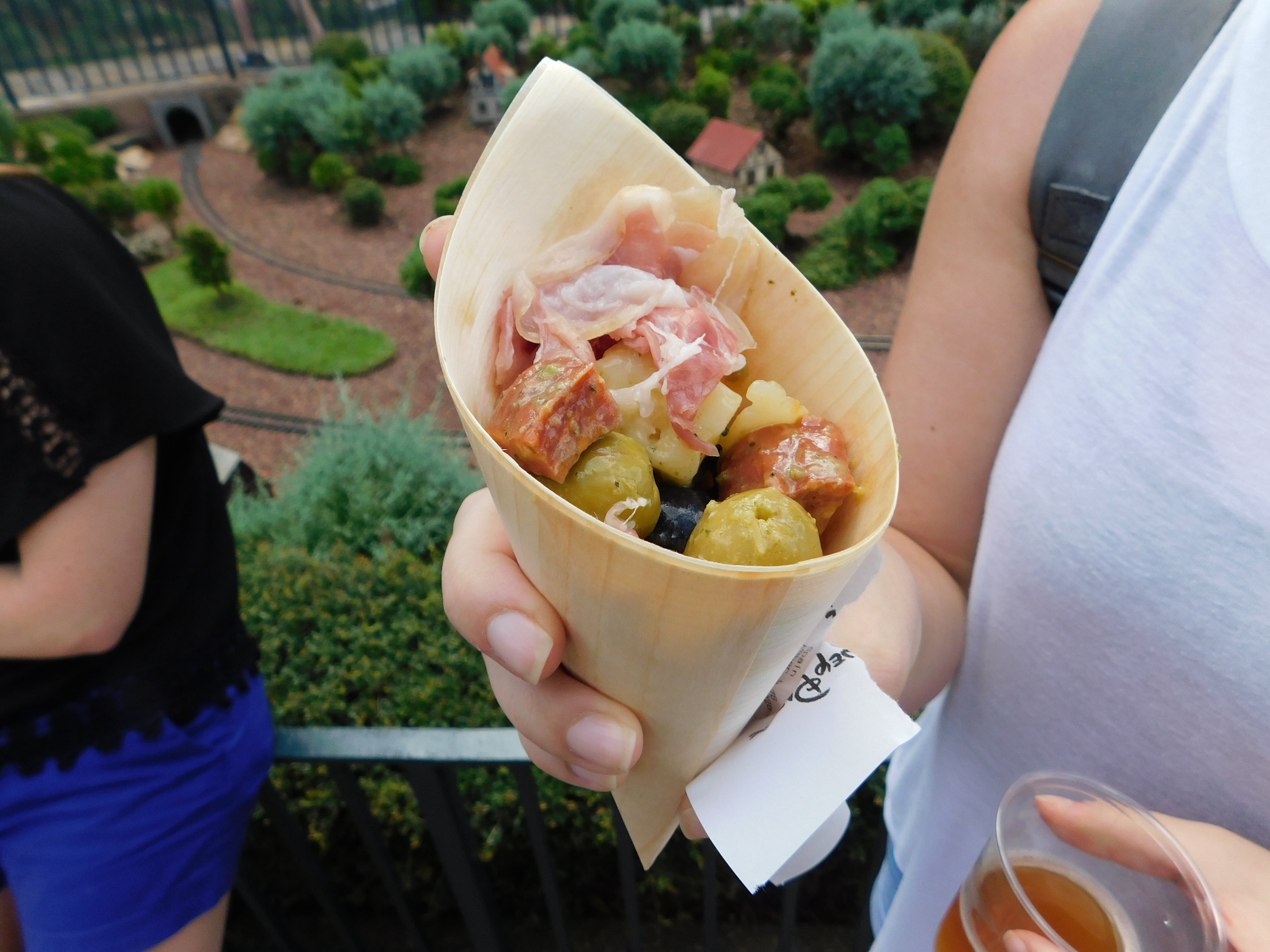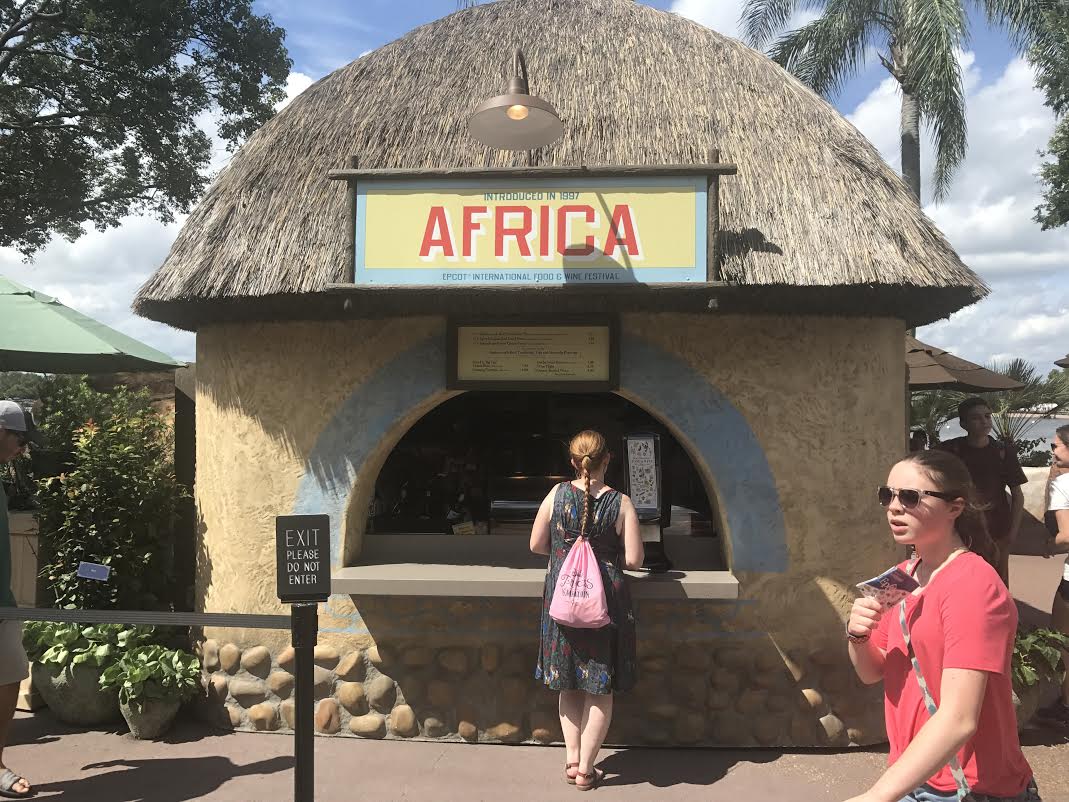 I had the pleasure of going to the International Food & Wine Festival at Disney World's Epcot. My second time visiting Disney since I moved to Florida and my third time total since my parents took me when I was an adolescent. Ever since I can remember my sister and I have been to many amusement parks throughout our childhood. Now as an adult it was time to be a "kid" again. I was invited by a friend to join a 'girls day' outing for The International Food & Wine Festival at Epcot and of course this foodie couldn't turn down the opportunity.
During this fun filled day with the girls I couldn't help but start tallying up the amount of money people spend at this place. In the back of my mind all I can hear is "It's Disney World". Since that is what locals say when speaking about the cost of a day full of everything Walt Disney. I can't deny I was thrilled to say that we spotted Alice (not in Wonderland), Belle (with no Beast), and live entertainment.
This years theme was identical to Remy's Ratatouille, an inspired food adventure that's proclaims its tres magnifique!
Despite the price, I have to say it was adventurous day with the girls. Enjoying the tastes of France, Hawaii, Africa, and many other authentic foods. To be honest, unless you plan on spending $300.00 or more on traveling to each country, signing up for bookable events, seminars, demonstrations, and hands on techniques. It's hard to believe anyone can feel satisfied, unless provided the opportunity for a full experience. So I say ... don't believe the hype!
Entry into the park is $100.00, (luckily for us we had passes) each country pretty much offers sample size tastings and drinks. My palate enjoyed the delicatessen of the world, but my belly was grumbling telling me "I'm still hungry" in the end.
Included With Admissions:
Back to Basic: Tips and tricks from the food industry's top culinary pros
Book Signings and Meet & Greets: Meet celebrated authors and other industry personalities
Bottle Signings: Autograph sessions with industry professionals and prominent vintners
"Seasons of the Vine": Seven-minute film with a behind-the-scenes look at winemaking.
The Chocolate Experience; From Bean to the Bar: Learn how chocolate is made, marvel at amazing chocolate sculptures and shop Ghirardelli treats and gourmet drinking chocolate
Festival Stage ( hosted by ABC's CHEW ) Pro tips and tricks on entertaining from ABC's Emmy Award-winning lifestyle series " The Chew "
All the admission perks are under the condition of dates and times of availability. So to put in simple terms, certain days offer some of the bonus entry features. Twenty-Five vegetarian options out of forty countries, is tough on a girl who's has completely sworn off meat and shellfish. As she walks in the heat looking for what's next to eat, before she has to take refuge indoors to cool off.
Let me tell you there are so many people who love the Disney World experience, who would not agree with me on this matter. But this festival it's not for everyone and it's definitely not feasibly meant for locals. Residents who pay taxes within the state of FL. barely can afford to enjoy an event like this. Many do not have the means to spend thousands of dollars to explore this experience with their families. This for sure is a tourist attraction that you can skip. I've been to many local wine festivals and pop up food events within the NYC/ Tri-State area (Brooklyn Bazaar, Smorsburger, Wine Fest etc) and have been more impressed with the outcome then I had been at Disney.
So I say, let's get more local food/wine festivals, that can educate and feed our minds. While not breaking the bank accounts!