The Boogie Down Bronx: A Building Boom, Gentrification, and the Borough's Only Bookstore
Bronx, Born and Raised
Bronx born and raised. I really respect the borough; that in a sense - it birthed me. It embodies a melting pot of culture, diversity, community, and creativity. Yet it's ghettoized as the poorest and unpromising. The spoken misinformation and misconceptions can only recall it historically as burning, drug, gang filled, poverty struck and overpopulated with minorities. Still, I feel as though I accepted the undertaking to educate and drop some historical knowledge about the triumphs of The Bronx, that is also the birthplace of Hip Hop.
In 1973, at a party in the Bronx, Hip Hop was born, thanks to Kool Herc, Grandmaster Flash, Afrika Bambattaa and those founding artists who created an art form that changed the world. The uprising of creativity has been a long lived legacy for Bronx creatives, and also to remain uplifted while making a positive impact on our community despite the struggles; that's true "grit".
Visiting home has such a fondness; a deja vu (uptown baby) feel. From the house I grew up in with my family, to the nostalgia I had while walking the same route to the 5 train, the bodega cat, and a plethora of Jamaican dumpling spots along the way. When I visit, I always catch up with friends who are true creative Bronx-natives just to see what's new and how the neighborhoods look these days. The coded language, revitalization and beautification, are historical and common indicators of gentrification which has an impact on our communities. When I returned home, most of my friends expressed their fears of gentrification. Was it really for the better?
We all know that Brooklyn has been through major redevelopment and property value has skyrocketed, leaving many residents displaced and booted out of their own neighborhoods. Depending on how you perceive it, gentrification can be seen as progress for the community or as a despair for the current residents, as it has more negative consequences for them than positive during this boom.
In The Bronx, there has been new infrastructure to Metro North Railroad stops and a recent introduction to a ferry line that connects Sound View to Manhattan. I also find it very interesting that The Bronx is booming in the media these days, like the Netflix series The Get Down, Hip Hop Evolution, and even celebrities like Cardi B as well as politician and activist Alexandria Ocasio- Cortez. It's getting its over due recognition now in history but it has been practically an unspoken collective of hope for so long. So why now, has it become popular in 2018 - 2019? Many times, paying homage to a historical community, is an indicator in its massive change.
"The Bronx remains the poorest borough in the city, with a median household income of $37,525, compared to Manhattan, the richest borough, where the median is $77,559, according to a census analysis by Social Explorer, a research firm. Critics argue that many ostensibly affordable units will still price out locals, whose per capita income is under $20,000, and that new luxury buildings will raise rents further. But even as gentrification looms, the borough offers some of the last remaining bargains in the city, for locals and newcomers alike." for now.
The Removal of Barnes & Noble
On December 31, 2016 the Bronx loses it's only bookstore. The building ended up becoming a Saks Off 5th Ave store which is now due to close because of the lack of sales (no one is surprised). The loss of Barnes & Noble came as a big devastation to Bronx residents. Many of us grew up going to this book store for our magazines, children's, fiction, non fiction, self help books, DVD's, CD's and every educational / exploratory piece of literature. " A company executive said the Barnes & Noble chain decided not to renew its lease at the store in Bay Plaza in Co-op City after "exhaustive conversations" with the landlord, Prestige Properties & Development."
The store, which included a cafe, had became an informal reading room and gathering spot for many Bronx residents, some of whom traveled by buses and trains to get there. A custom-made mural above the magazine racks payed tribute to the borough with vintage postcards of Bronx landmarks, including Yankee Stadium, Fordham University, the Bronx River and Van Cortlandt House."
The planned closing comes as the Bronx, once shunned by many developers, has seen an economic resurgence that has brought concerns of rising rents and gentrification to some neighborhoods. The borough has added new retail and shopping complexes, boutique hotels and even a Donald Trump-branded golf course. A three-story indoor shopping center, the Mall at Bay Plaza, opened in Co-op City just across from what used to be Barnes & Noble but with now a Saks Off 5th ave store, which is set to close, we'll see what will replace it. The philistines took our book store and gave the community another clothing store instead.
The Lit Bar Bookstore & Chill
The last book and community gathering location standing is The Lit Bar in the Bronx. It's by far aesthetically amazing, with a phenomenal and evolved literary selection. A compilation, of not only books but candles, pins, and so much more. What I learned about this beautiful store is the phenomenal story behind it's creation. "In October 2014, Bronx native and resident, Noëlle Santos, joined over 3,000 protesters to save the only existing bookstore in the borough, Barnes & Noble, from displacement. This effort by Bronx readers galvanized property owners to extend the chains store's lease through 2016; however, the future of Barnes & Noble's Bay Plaza location beyond this year is uncertain. Through this initiative, Noëlle discovered that the Bronx would remain grossly underserved even if the northeast bookstore was allowed to renew its lease; recognizing an opportunity to create a sustainable, more accessible bookshop, that addresses the shortcomings of big-box stores: reflecting and serving the unique needs of the communities they operate in."
The Lit. Bar can be to the youth, what Barnes & Noble was for me growing up. My experience having access to Barnes & Noble was a part of the many uplifting educational phases in my life. I can name a few for the sake of imagery. I recall four simple but memorable experiences in which Barnes & Noble had a great impact on my growth.
Destiny's Child Soul Survivors, book signing. I recall that moment like it was yesterday. I begged my grandmother to take me right after school because I swore they would sell out of books and I wouldn't meet the beloved girl group of the 90's. Turns out Beyonce would not show because she was filming Austin Powers Gold Member (that still breaks my heart to this day) but the book signing overall, was a big deal.

Ashanti Foolish CD. I remember going to Barnes & Noble to be at least the second in my class to own it and know all the song lyrics before I got back to school yard, the next day. The album released on April 2, 2002. We all remember the joy we got from opening the CD booklet and learning more about the artist.

Sistah Souljah or Omar Tyree fiction novels, the era of series, and acknowledging that the majority of my book collection were from Barnes & Noble.

Many school projects and friend gatherings were held at this Barnes & Noble. From a young age up until college this was my resource for knowledge and just the thought of that alone brings me joy.
What I'm saying is, let The Lit. Bar be that and so much more for the next generation. Let's keep hope alive around the narrative that The Bronx does have a burning desire to read. Also, question how are we giving back and uplifting our communities. The change you see should be for the betterment of The Bronx residents, not just for transplant's needs or capitalization.
"Lit." like literature
"Lit" like drunk
Lit with passion to kill stigmas overdue to be debunked
and prove once again that the Bronx keeps creatin' it
and that we are worthy
That we are more than just sneaker stores
and we support the arts
So I stand here today and ask you to open your hearts
to help us show the world
what many fail to see
that the Bronx is no longer burning… except with desire to read
And that we thrive
just like the indie bookseller that you were told died
The numbers don't lie
Did you know indies grew over 30 percent since 2009?
with sales up 10 percent last year, outpacing book sales in general, nationwide
I've been accused of supporting gentrification because I stand to capitalize
No, I'm not the type to pick up picket sign
I'm solution-oriented; I said "bet" to the developers, the bad guys
and went home to write my business plan on how I was going to ensure faces that look like mine
are represented in market rate districts in a few years time
I don't have the answer for displacement
but Pride & Prejudice is only welcome in The Lit. Bar's Classics section
The answer to inclusion isn't to further divide
the Hippies too feel the rent is too damn high
and that Bronx culture matters along with our lives
we need each other to get this revolution televised
so I, will land The Lit. Bar on top
of our South Bronx, their Piano District or whatever... Plymouth Rock
so the present and future residents of this borough can harmonize... over a little Marvin Gaye & Chardonnay

I am Noëlle Santos from the block
Afro-Latina from Soundview, resident of Crotona Park
I was abandoned by our one big-box bookshop all the way up in Co-op that served my knowledge
Both my degrees are from the Bronx, Lehman College
I am a woman
I am a Millennial
I am you and it is my mission…
that with the power of literature, to restore kings & queens to their thrones
and help us cope
preach the importance of community & shop local
mend the gap between the young and old
recite John Lennon & J. Cole
I declare war on reality shows
that teach our children to aspire to Instagram follows
(follow us @thelitbar though, lol)
and likes
and to be Love & Wherever wives that ain't really wives
I only promote black love and real life
starting with The Lit. Bar, a home to read and write
and blog and excite
with book & travel clubs, Kiddie Lit'r, poetry slams, girls, game & date nights
We will not conform; we'll expand horizons beyond pages
and pick up where school curriculum failed to engaged us
and offer Life 101 workshops for all ages
take you back to the time of healthy socialization
and don't forget the wine tasting
So meet us at The Lit. Bar
near the Bruckner
for wine and literature
you can bring your book club or e-reader wit'cha
to the spot to read, discuss and lounge and sip
talk arts & entrepreneurship
& all things the Bronx
We Lit!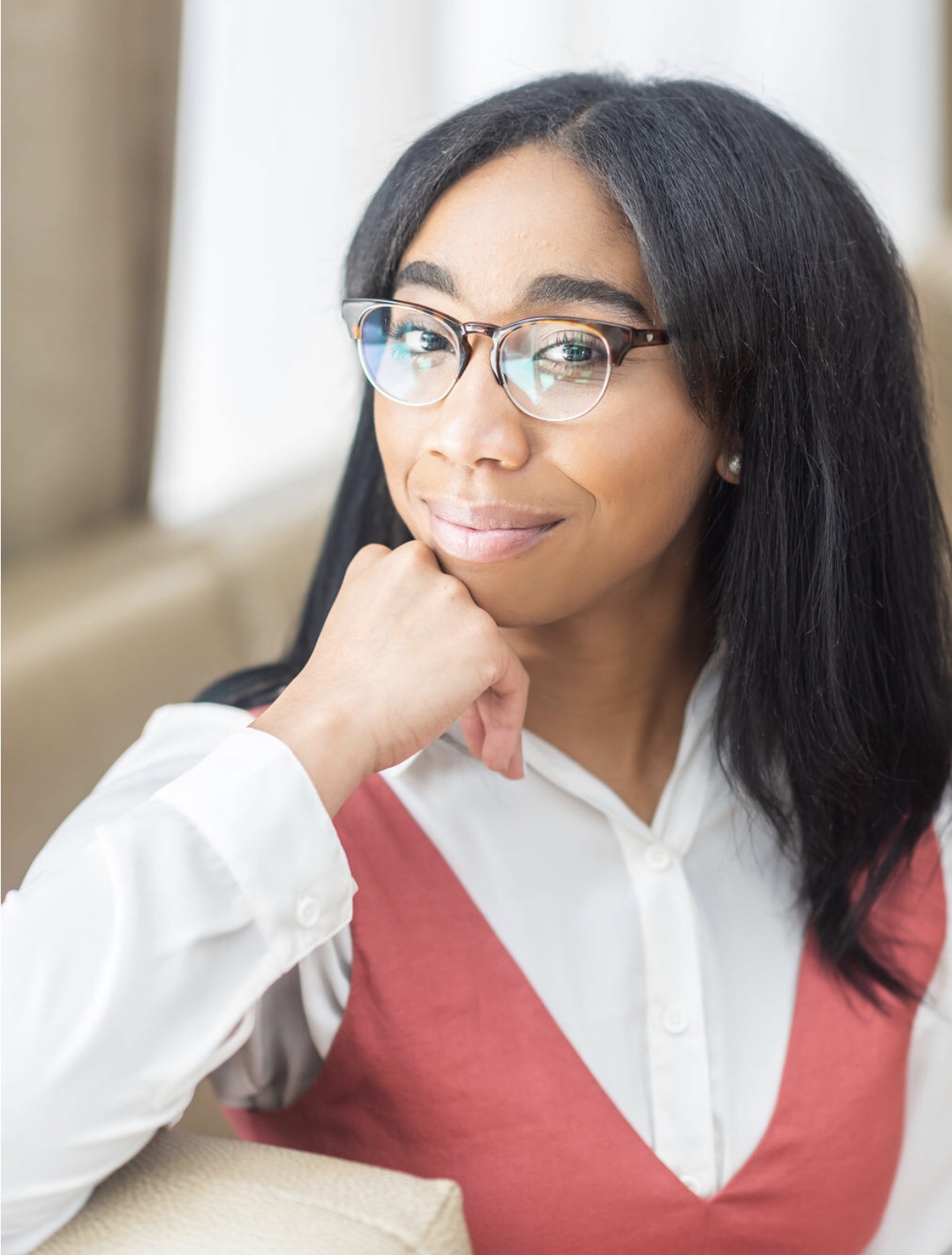 Writer, Director & Creator of The Localista Blog